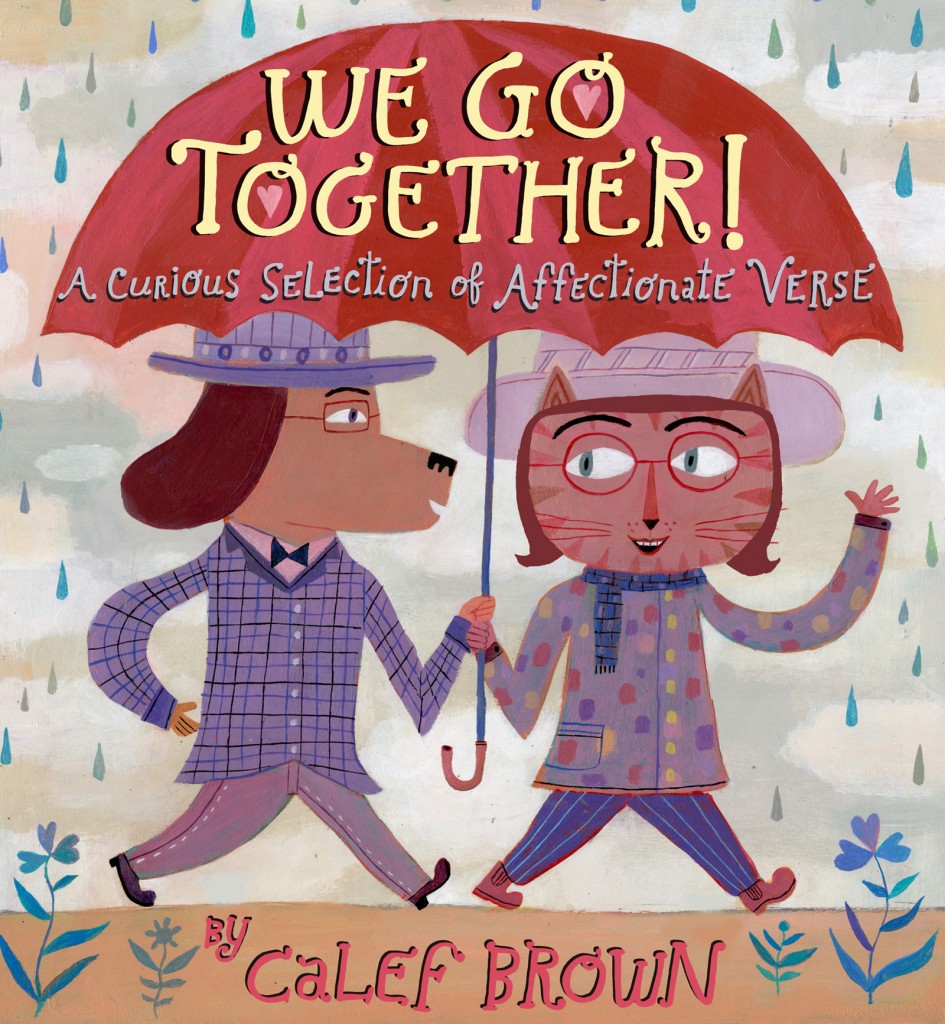 We are constantly celebrating romantic love. But, when was the last time we took the time to thank our friends for their love, support and companionship? We Go Together! A Curious Selection of Affectionate Verse by Calef Brown is a book that celebrates friends, friendships, and all its novelties.
Through eighteen smart, quick and thoroughly enjoyable poems, Brown focuses on the often-overlooked qualities of friendships. Ordinary moments are celebrated and Brown's verse has a special quality of transporting the reader – regardless of age – back to those innocent moments we have all shared with loved ones.
BACKUP*
 If someone makes a crack
or puts me down,
you back me up
and stick around.
Always there
when I get in a tangle.
I lean on you
at a steep angle –
I'm so inclined.
A better friend
I'll never find.
So after shopping for chocolate and flowers for your sweetheart, take a few moments to get a copy of We Go Together! for your best friends – the people who have always been there, and will continue to be long after those chocolates are gone.
*Excerpt from WE GO TOGETHER by Calef Brown. Copyright © 2006 by Calef Brown. Reprinted by permission of Houghton Mifflin Books for Children, an imprint of Houghton Mifflin Harcourt Publishing Company. All rights reserved.