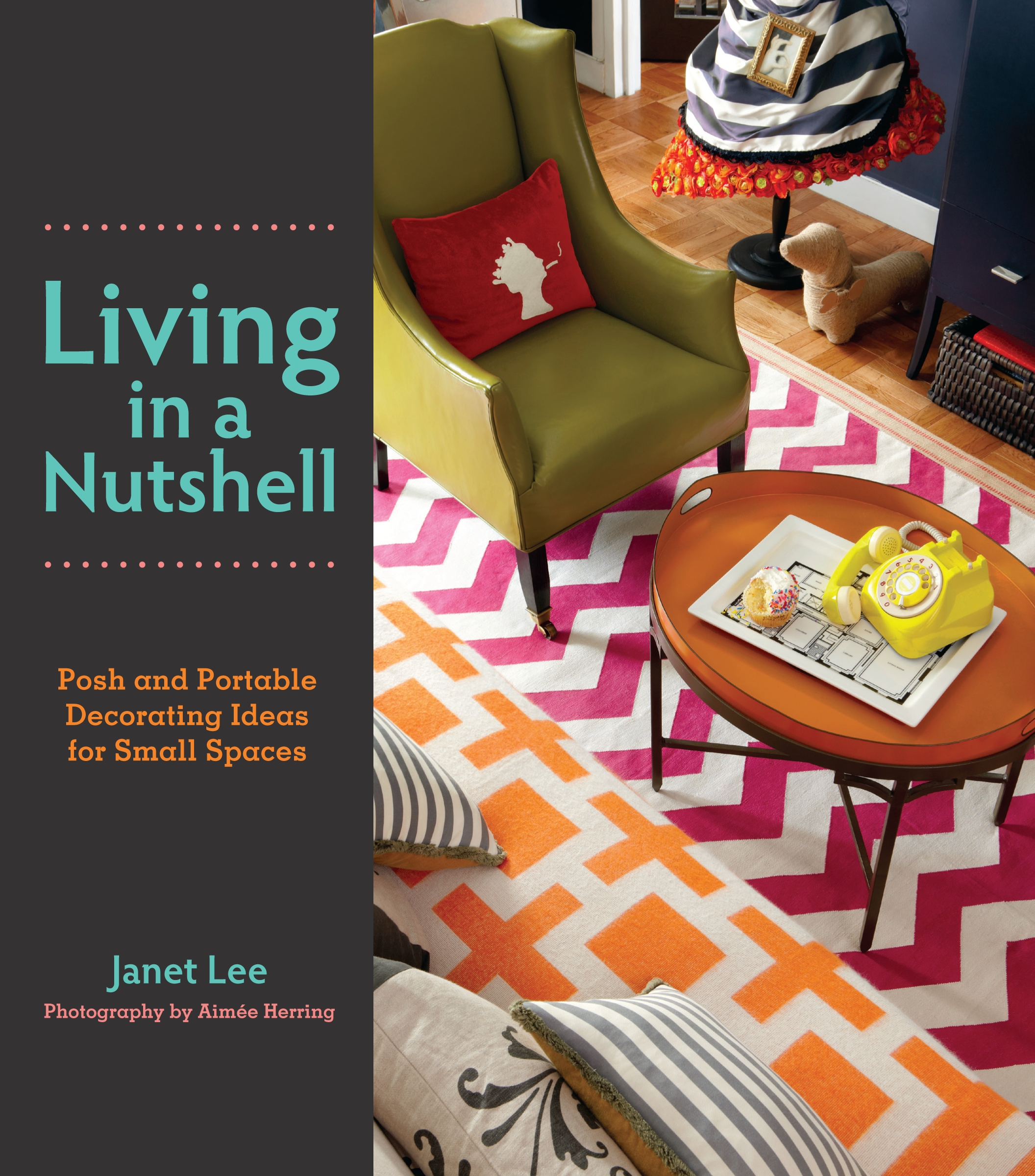 Saying that Janet Lee's book, Living in a Nutshell: Post and Portable Decorating Ideas for Small Spaces (Harper Design; $16.99), is essential for everyone would be an understatement. Yes, the book's target audience are people living in small spaces, but at its true core the book is also extremely smart about making the most out of every living space in the house — and we all need advice on that!
Lee, an Emmy Award-winning producer and blogger (Living in a Nutshell), is also a crafter and the book is chock-full-of creative and fun ideas about decorating, designing, and organizing. Beautifully photographed, Living in a Nutshell has over 100 stylist ideas, which include advice on lighting, design, storage, and an excellent list of design resources for all the products that the book features.
We can't say enough good things about Lee's book. Having moved from a four-bedroom house to a two-bedroom apartment, the book has been our inspiration! Get your copy today!