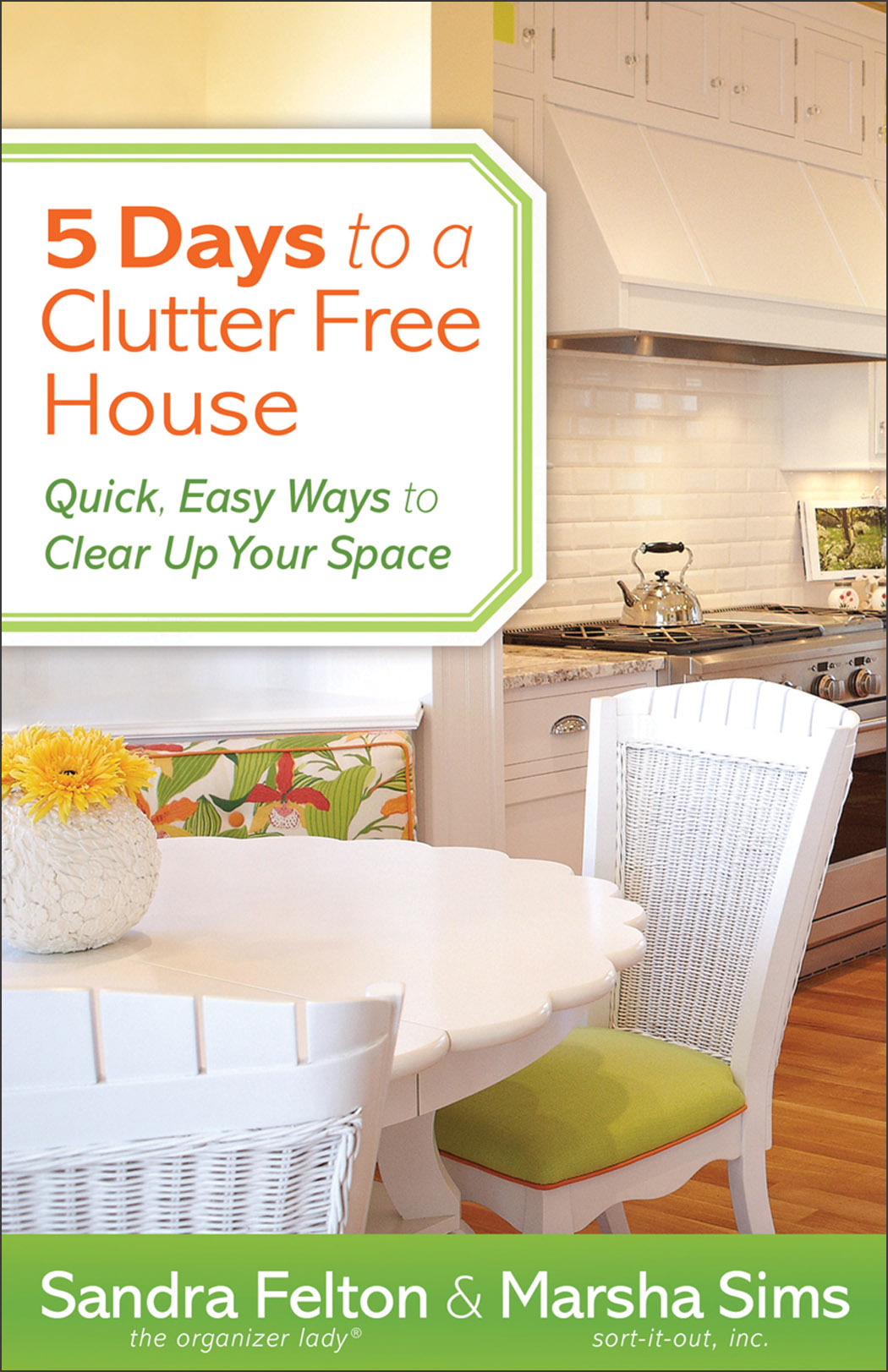 Got a cluttered home? Look no further: two of the most respected organizers in the industry have come together in a sweet and inspirational new book, 5 Days to a Clutter-Free House (Revell; $13.99). Their team-based approach to cleaning and de-cluttering makes even the biggest job manageable.
What's great about this 5 Days is that Felton and Sims not only propose simple, easy-to-follow solutions to untidiness, but at its core the book also advocates a complete lifestyle overhaul for the entire family. The book has two sections: the first one details the five-day de-cluttering program and the second teaches you how to maintain it clean.
From dealing with filing, storage spaces, health issues, and even family sabotage, you can't ask for a more thorough program. So, go ahead and get the book already! 'tis the season for Spring cleaning!