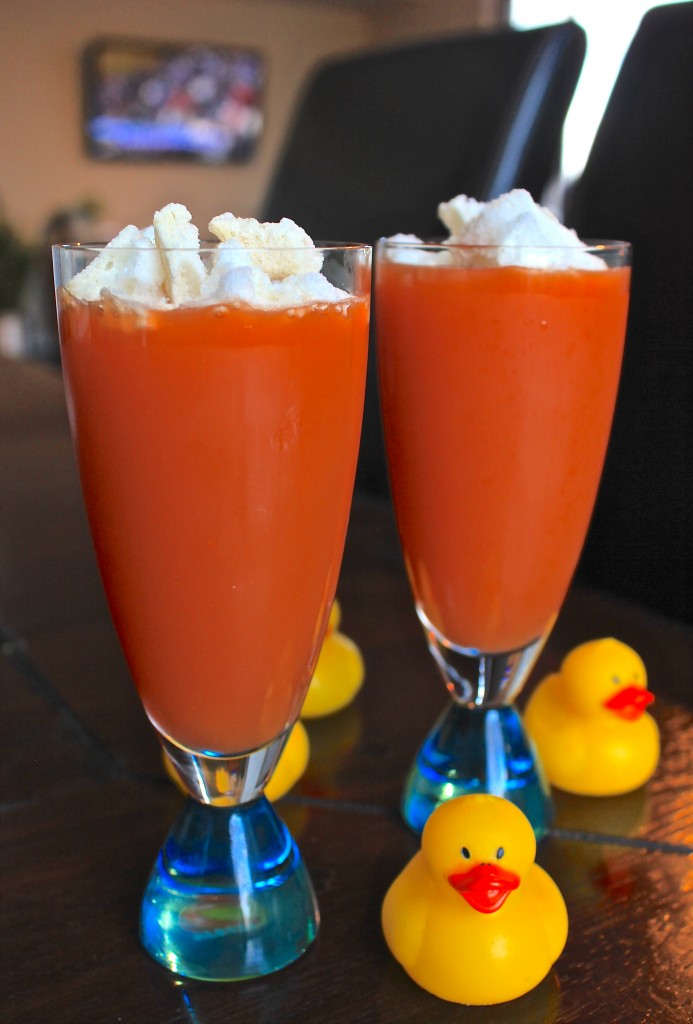 Inspired by the Rubber Ducky Easter Wreath, we decided to take things to a new level by making a cocktail for Easter brunch that matched the festive orange tulle in the wreath. We're calling it The Funny Bunny because we use carrot juice and chances are that you will feel very funny after just one. It's kind of our own version of a healthy Cosmo, but try it and you be the judge. Here's the recipe:
Makes four cocktails:
4oz of fresh carrot juice
3oz of Stoli Ohranj
1-1/2 oz of Grand Marnier
Vanilla meringues
Pour the liquids into a large shaker filled with ice. Shake vigorously and serve in champagne glasses. We topped each cocktail with vanilla meringues for a crunchy treat. This cocktail is delicious, healthy and very festive. Happy Easter!