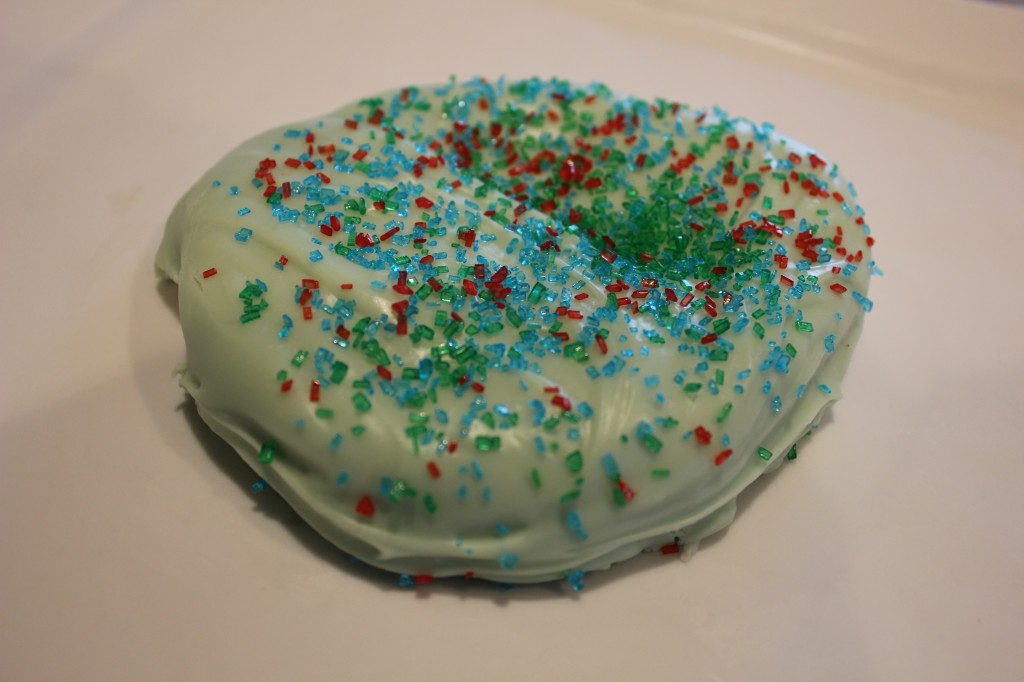 We all have those recipe disasters. But we're probably the only ones that invite disasters to us, specifically. The latest one happened last week when we were hosting a spring brunch (a very early one). Here's the story…
We decided to make the regular brunch stuff: french toast, eggs, potatoes, smoked salmon. But we also wanted a special dessert for our friends — a frozen Bailey's Irish Cream Easter Egg Cakepop. Sounds like a mouth full? Well, it was in more ways than you can imagine.
The premise was simple. Take angel food cake and mix it with ice cream and Bailey's Irish Cream, top it with white chocolate ganache and presto! An easy dessert. Well, it wasn't.
For starters, the cake was way too light for our food processor. It dissolved instantly when we put it in the grinder. It was basically sugar and air. We decided to press forward by adding the ice cream and Baileys, but it just became soupy.
We took the soupy mess, poured it into a pan and tried to refreeze it. We were worried because of the alcohol, but it worked. The only thing to do  now was to cut it in an egg shape, pour the ganache and add sprinkles. Cutting the ice cream cake into an egg shape was easy but it never occurred to us that ganache needed to be hot to be easily poured onto a surface. You can only image what happened next: disaster. The ganache immediately melted the ice cream and it seeped through the cooling rack. The horror!
Unknowingly, we finished the Easter Egg by decorating it with sugar sprinkles (without realizing that we were just decorating a hollow chocolate shell.) Only when we tried to move the dessert onto the serving plate did we realize that it was a complete disaster. The ice cream egg had melted through the cooling rack.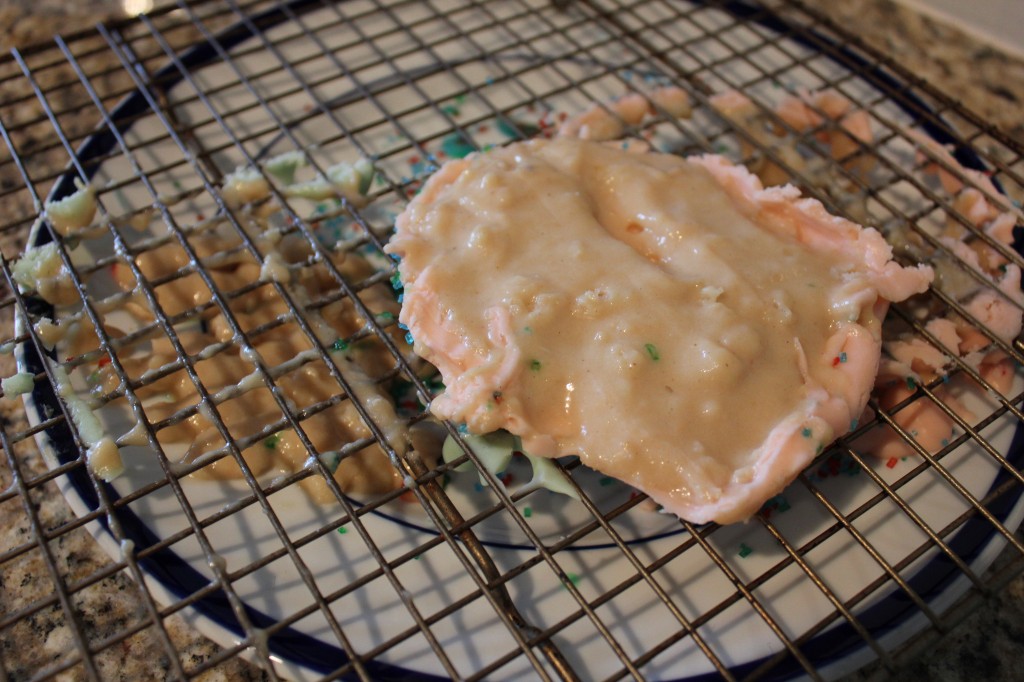 Oh well. One of the shells survived. When our friends finished brunch we presented the white chocolate shell to everyone's excitement. Upon hearing the story of our ordeal they actually laughed and teased us and immediately proceeded to devour the shell and the melted leftovers. They LOVED the idea of a boozy ice cream cake pop. Soon brunch became dinner and all everyone wanted to have was more ice cream and Bailey's Irish Cream. Who were we to refuse?!