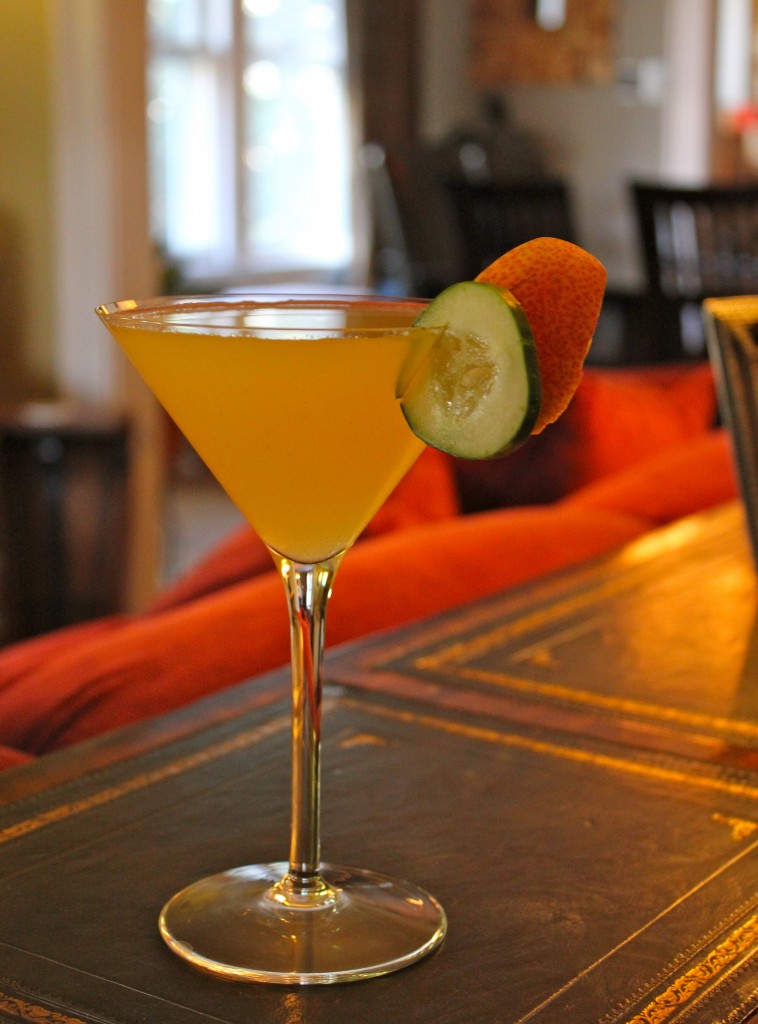 It's been a very warm winter here in DC (well for us anyway). The last few days have been sunny, unseasonably mild and the air was giving off just a hint of spring…what a tease! This weekend we couldn't resist making a drink that would remind us of the warmer weather. We decided to doctor the traditional gin martini to have just a hint of refreshing fruit flavor, without any of the sweetness. The result is a beautiful, refreshing, but also very grown-up martini that warms up the tummy for the season but reminds us that spring is two weeks away! Here's the recipe:
Makes two cocktails
6 oz of Hendrink's Gin
3 oz of pear nectar
3 oz sparkling cucumber water
Slices of pear and cucumber for garnish
Fill a shaker with ice and pour in the gin, pear nectar and cucumber water. Shake well, serve in cocktail glasses and garnish with the pear and cucumber slices. This drink is the perfect alternative to a Bellini, a Mimosa, or a Bloody Mary…it's already our favorite for brunch on Sundays! Cheers!