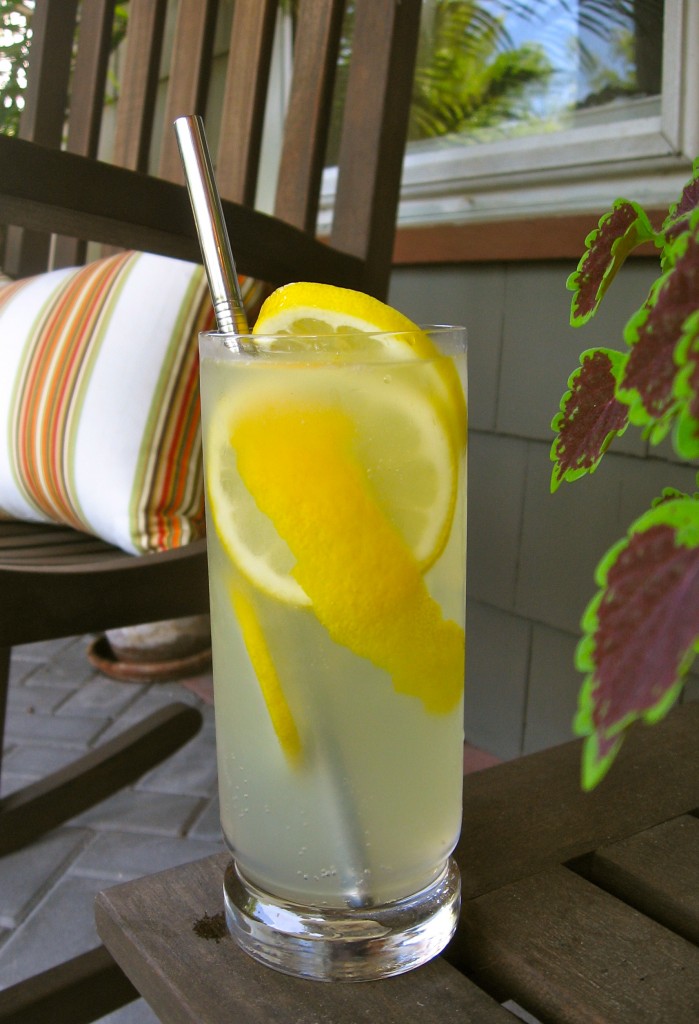 Now that Spring is here, there's nothing better to do than sit on the balcony with a big glass of lemonade. We came up with this delicious lemonade made with cava, limoncello, and San Pellegrino limonata. Here's the recipe:
Makes one pitcher
1 cup of Caravella limoncello (lemon liquor)
4 eight ounce cans of San Pellegrino Limonata (or your favorite lemonade)
lots of lemon slices and peel
Easiest recipe ever…combine all the ingredients in a pitcher (don't add any ice!) and let it sit in the fridge for at least an hour. Serve over ice and make sure you get several of the lemon slices in each glass — they add a lot of flavor to the drink. Now, we're ready to relax on our front porch!