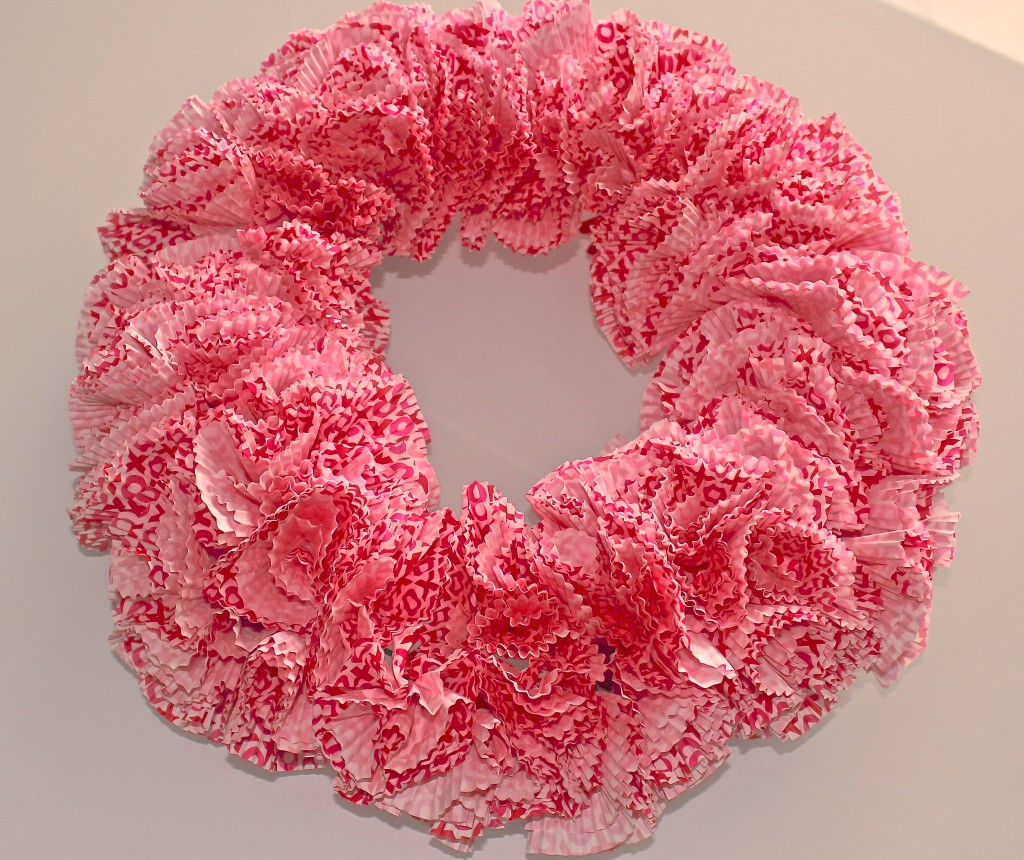 We recently went to Michaels to and ran across these cute little paper cupcake liners with X's and O's all over them. They were so cute that we couldn't pass them up. Then it struck us…why not use them to make the wreath?! We picked up some pipe cleaners, and we were off! When we got home, I started playing around with the liners to try making a cone, but it wasn't really working. But as I was playing with them, it occurred to me that I could add a couple of more liners, and they look very similar to carnations. Then it all came together at once. We are making a carnation wreath using cupcake liners!
Here's what we used to make the wreath:
Cupcake liners
Wire wreath frame
Pipe Cleaners
This is what we needed to put it together:
Let's make a Cupcake Liner Carnation Wreath!
Cut the pipe cleaners in half (about 6-inches).
Take one of the pieces and bend it in half.
Using one liner, turn it inside out.
Stick the two ends of the pipe cleaners through the middle of the liner, and move the liner to the bend in the pipe cleaner.
Repeat the last step with two more liners.
Pinch the middle of the liners, and wrap some of the pipe cleaner around the pinch to hold it in place.
Tie the paper carnation to the wreath frame.
Continue adding carnations until the entire frame is covered.
This wreath was so easy to make, and it looks amazing. Sometimes the simplest things can make such a huge impact!