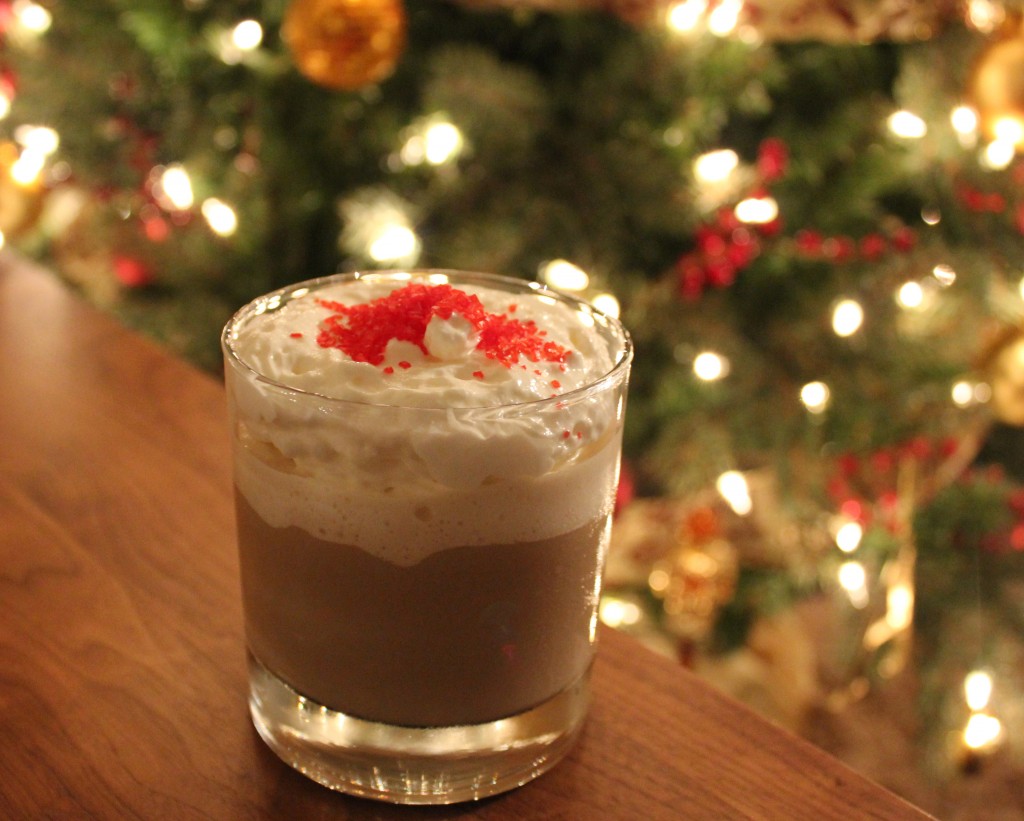 Can you believe that we're not done with our Christmas shopping? We only have a handful of gifts and only two weeks to go! Add our project for this week and we didn't really think about making a cocktail for this afternoon. The solution? We literally threw a few things we had on our bar together and an amazing drink was born! We're calling it the Irish Coffee Cocktail…bet you can guess the reason. Here's the recipe:
Makes 2 cocktails
4 oz Baileys Coffee Irish Cream
2 oz Stoli Vanil
2 oz Kahlua
Whipped cream
Red sparkling sugar
Pour all the liquor into a shaker filled with ice, shake well and serve. Top the cocktail off with the whipped cream and decorate it with the sugar. For something that we threw together, this cocktail is delicious. Now…back to shopping (online)!