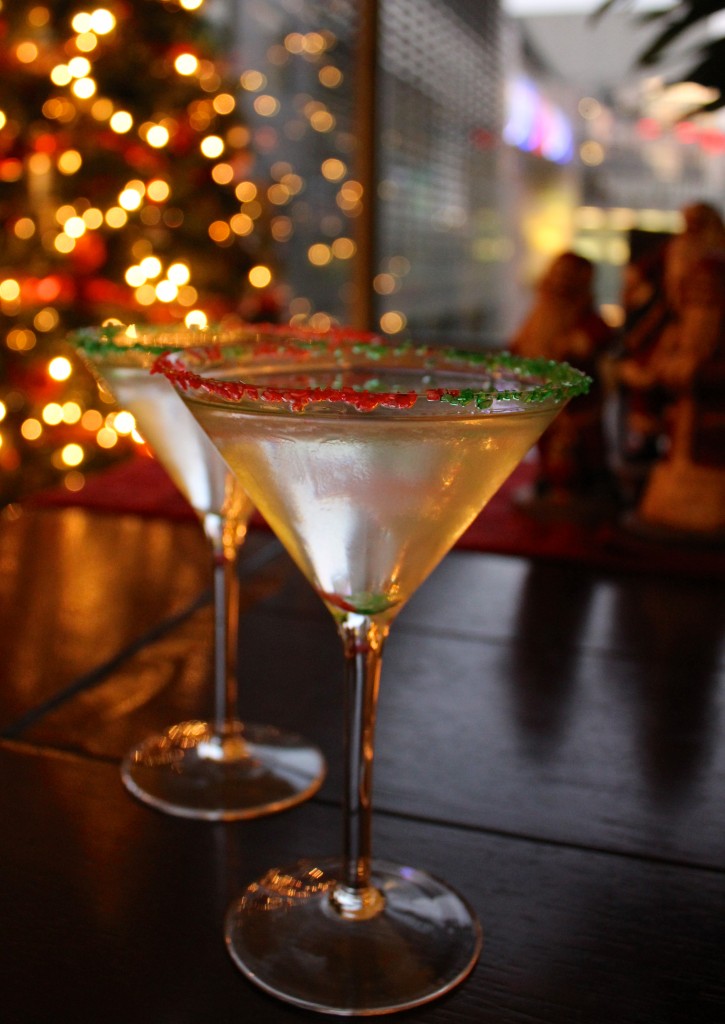 More often than not, the best cocktails are made from just a couple of ingredients. We're getting tired of seeing insanely complicated cocktails on restaurant menus. Sure, they are delicious but who wants to wait 15 minutes for the poor bartender to muddle and mix 10 different ingredients. We've also noticed that a lot of them are high on sugar. Enter the Peppermint Martini, which is not only perfect for the holiday season, but it's also super simple to make  . . . and it has only two ingredients. Here's how we made it:
Makes two cocktails
5 oz Stoli Vanil
1/2 oz Rumple Minze
Sparkling sugar (we used green and red)
Pour the Stoli and Rumple Minze into a shaker filled with ice and shake well. Before serving, garnish the rim of the martini glasses with the sugar. The Rumple Minze has a very strong peppermint flavor, so be careful. What a great way to start an evening of wrapping presents!