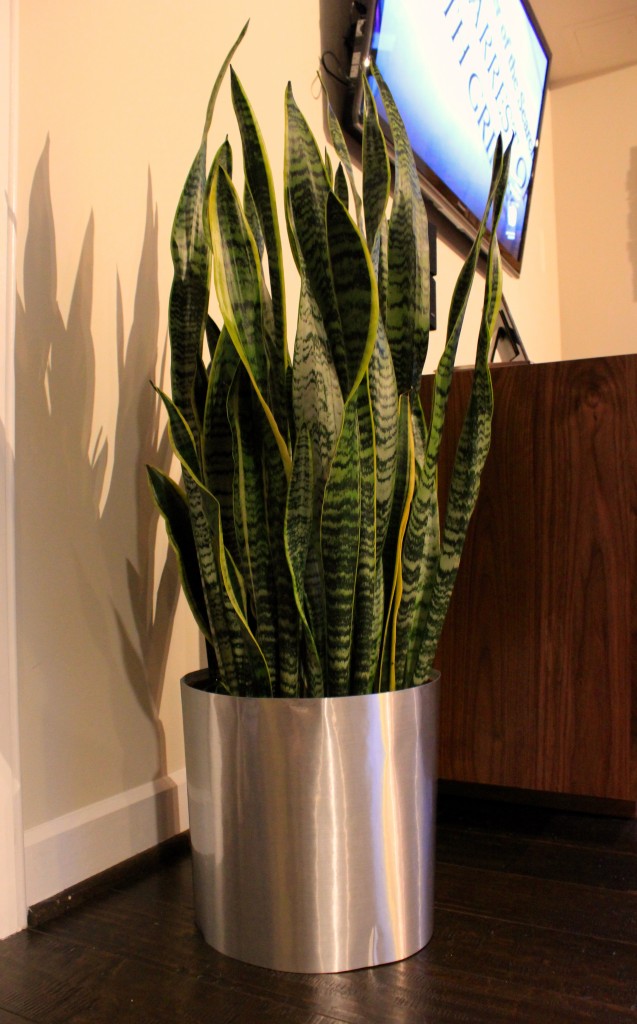 My mom always says that plants make a house a home. I can't agree with her more. So this weekend Alberto and I went out to buy plants for the new apartment, but we were shocked at the cost and lack of diversity among the planters we found. We wanted something with clean lines and modern, but everything that we remotely liked was expensive. After much going around, we decided to hold off on buying anything. However, we still needed to cover the black plastic containers that came with the plants…what to do? The solution was staring right at us…
Later last Saturday afternoon, as we were looking for clothes hooks, we ran across a huge variety of drawer liners. From faux wood to silver metal and cork, the variety of liners was astonishing. We liked them all so much that we decided to use them temporarily to cover the black containers. They look great!
Here's what we used to make the planters:
One roll of cork and one roll of metallic drawer liners
This is what we needed to put it together:
Let's make some Drawer Liner Planters!
Taking the metallic drawer liner, I surrounded the pot to determine the length of the liner, and cut it to size adding about 1/4-inch to have a little crossover. Then I measured the height of the pot, and cut the liner 1/4-inch higher than the pot so that you wouldn't see the pot once we're finished. Then I simply taped one end of the liner to the other making a tube. Finally I place the pot inside, and I have a great, easy and stylish planter for my new plants!
Cocktail Break!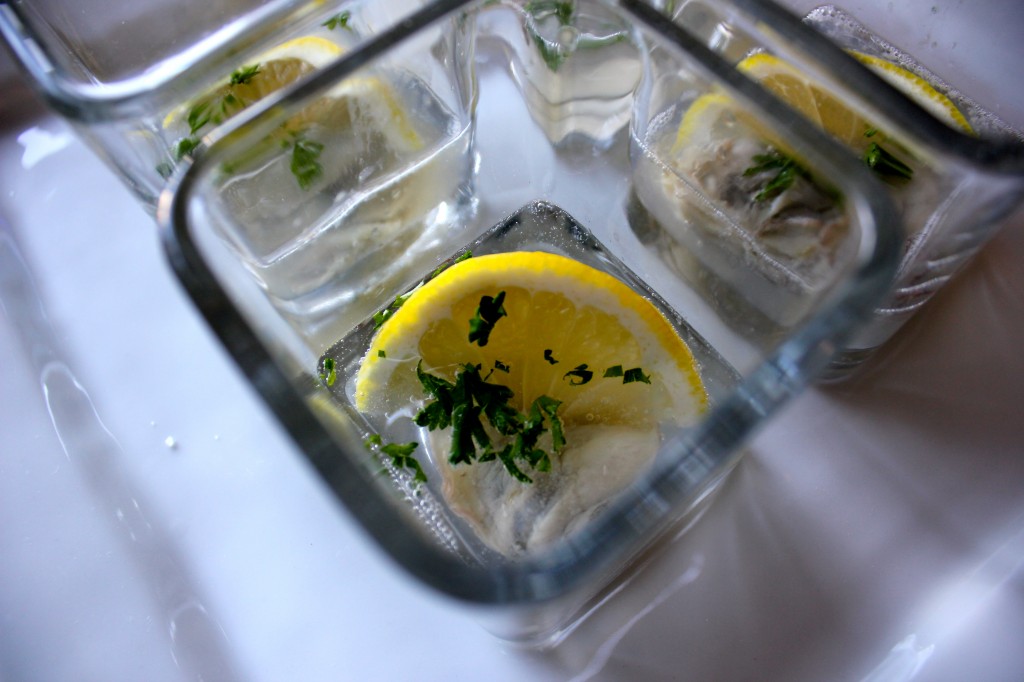 This weekend, Alberto decided to be a little decadent with the cocktail, and what's more decadent than oysters? He came up with a delicious recipe for a Gin and Tonic Oyster Shooter. You can't stop at one!
Wrapping up!
I wrapped a second pot with the cork, and now I have two pretty and unique planters. Sometimes the best ideas are the easiest!