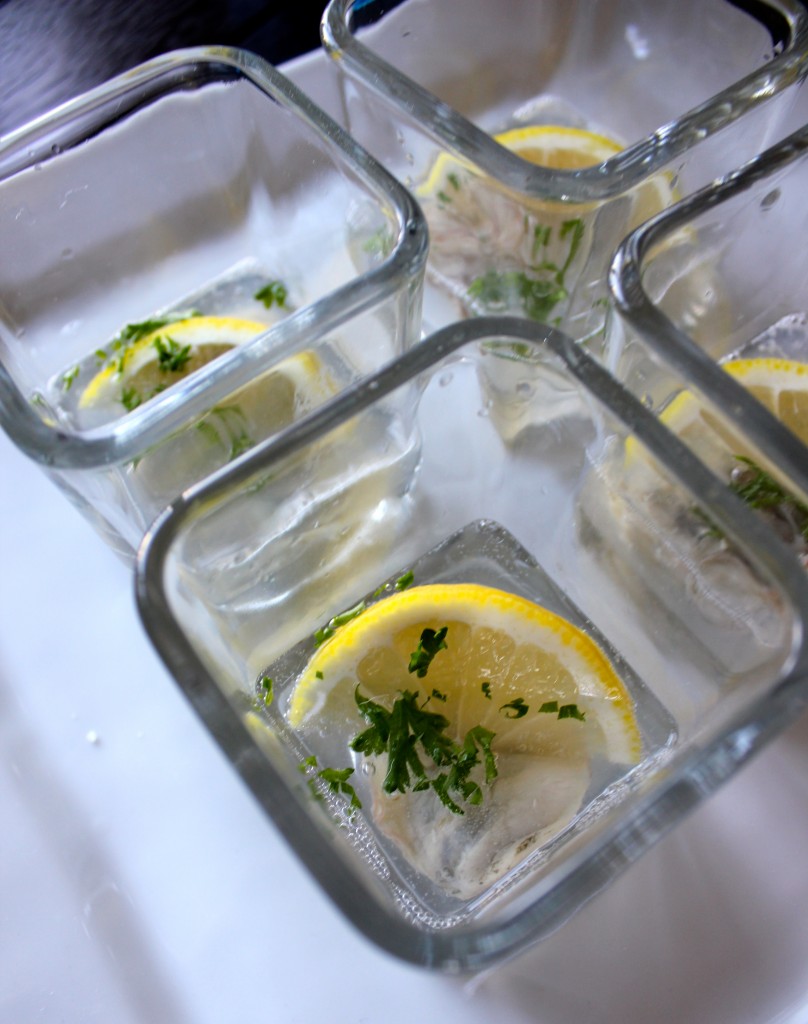 We have been fans of oyster shooters for a while, but sometimes the tomato juice and spice can get to be too heavy on the stomach. Not too long ago we came across an appetizer version of this particular drink at Jaleo in Bethesda, Maryland. Jaleo is one of our favorite Spanish tapas restaurants! Their app is served on a shell, our version is a shot with a little bit of salt, lemon and parsley. Here's the recipe:
Makes 4 shots:
6oz Bombay Sapphire

4 oysters (shucked, keep the brine)
tonic (chilled)
lemon juice and salt
Place one oyster at the bottom of each shot glass and divide the brine between the four shots. Season with salt and a dash of lemon juice before adding 1 1/2 oz of gin and 1/2 oz of tonic. Garnish with lemon wedge and chopped parsley. This salty and delicious shot can be served as an appetizer or an aperitif and you're going to ask for seconds!