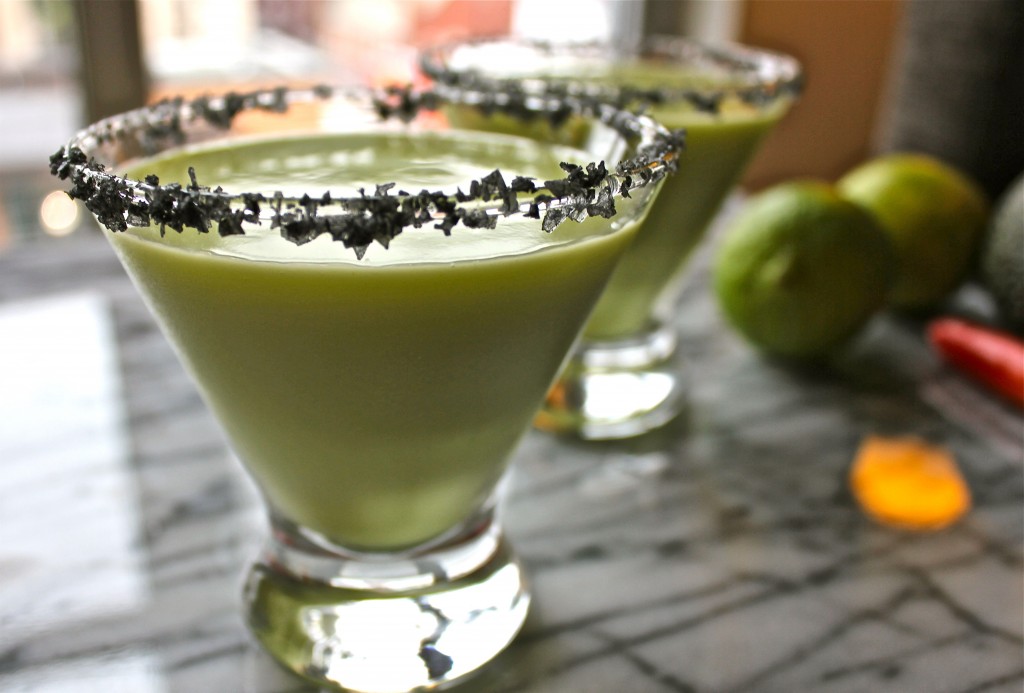 We're starting to put together our Halloween crafts this weekend and one of the things we considered doing was making gourds out of avocado skins. Guess what? It didn't work…AT ALL. What worked was a new margarita recipe we've been wanting to put together for a while — a spicy avocado margarita! If it sounds and looks weird, don't worry because it's delicious. Here's the recipe:
Makes two cocktails
Half ripe avocado
6oz of Milagro Tequila
6oz of fresh lime juice
2 tps of honey
Dash of Tabasco
Black sea salt
Put the avocado, lime juice, honey and Tabasco in a blender and puree until smooth. Add the mixture and the tequila to a shaker filled with ice and shake well. Garnish the glass rim with black salt and serve over ice or straight up.  The gooey green color and the black salt on the rim actually work very well for Halloween…what a great excuse to have a party!