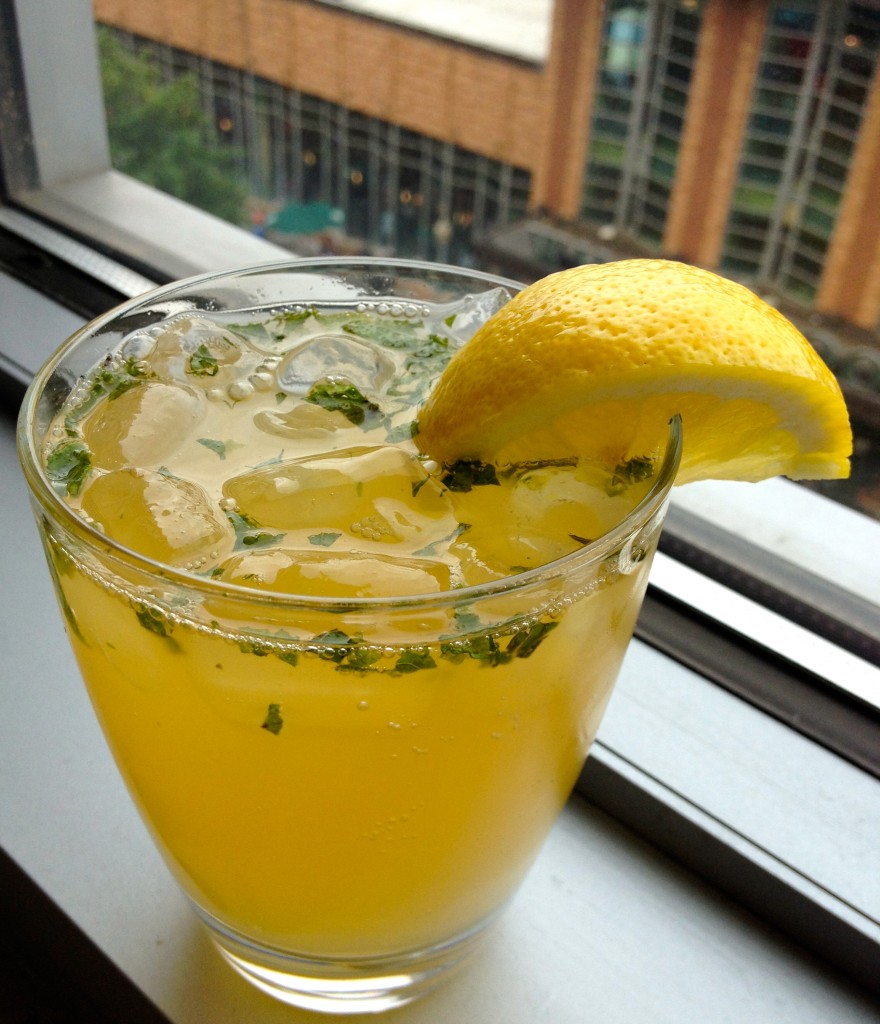 We're spending the weekend in Washington, DC and it's been an amazing time. It's not just a gorgeous city, but it's also very walkable and there are tons to experience.  After spending a few hours walking around, we were ready for a refreshing drink and came up with this very delicious cocktail. It's our version of a bourbon Mojito, I guess, but we actually like this one better! Here's the recipe:
Makes one cocktail
2 oz of Maker's Mark
4 oz of ginger beer (alcoholic or sans, if you can't get it)
Fresh mint (chopped)
Lemons
Fill a low ball glass with ice and add the juice of 1/2 lemon, mint, bourbon, and ginger beer. Stir well and garnish with a lemon slice. After walking around for about 5 hours today, this is the perfect drink to quench our thirst and re-energize our batteries. You must try it too!