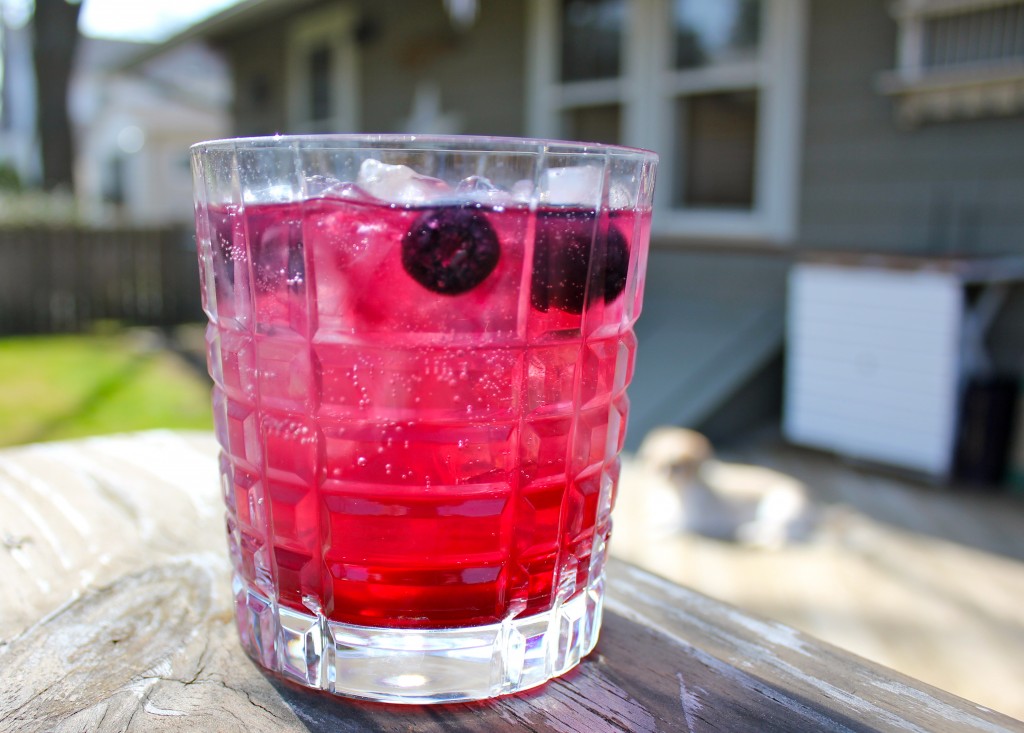 We've been spending most of the weekend cleaning the house and fixing things that needed our attention now that Spring is here. With so many things to do we didn't have time to come up with a new drink. Instead, we just gave an old favorite a twist. We made a Blueberry Gin and Tonic using just a dash of tart blueberry juice. It turned out to be just the right cocktail for the busy weekend! Here is the recipe:
Makes two cocktails
4 oz of Hendrick's Gin
4 oz of diet tonic
dash of Very Cherre Tart Blueberry juice
Frozen blueberries for garnish.
Super easy…just pour all the ingredients into cocktail glasses, stir and serve. We use frozen blueberries because we found them to be sweeter and hold better in the drink. Now, back to cleaning the house!