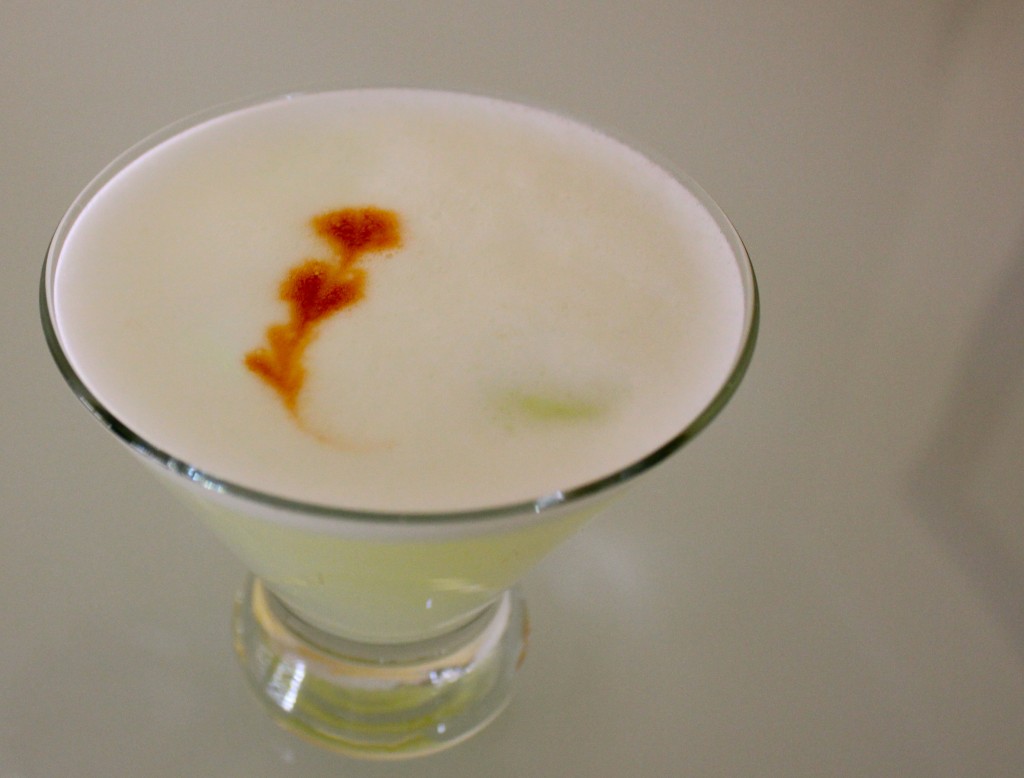 I've been on a Pisco kick lately. Remember the Pisco sangria we made last week? Well after seeing it, many of our friends clamored for a Pisco Sour recipe. The Pisco Sour is the most famous drink you've never heard of. It's amazingly good. It's a classic, right up there with the Martini, Margarita and Manhattan. And if you're making Pisco Sours, you might as well make some Ceviche. We made two kinds this afternoon, scallop and halibut. It's the perfect Peruvian afternoon, except that we're in New Jersey. Here's the recipe:
Makes 2 cocktails
4 oz of Pisco Porton
3 oz of lime juice
2 packs of Splenda
1 egg white
Angostura bitters
Yes this drink has raw egg whites. But don't worry, as long as you are using fresh eggs, it's not a problem (and I'm pretty sure the alcohol in the Pisco is doing its part). Pour the Pisco, lime juice, Splenda and egg whites into an empty shaker. Shake vigorously. Add a few ice cubes (do not fill the shaker) and shake again. Pour into cocktail glasses using a Hawthorne strainer (to keep the foam intact). Finish it with a couple of light drops of the bitters. Try it and you'll fall in love with Pisco and Peru just like we did!