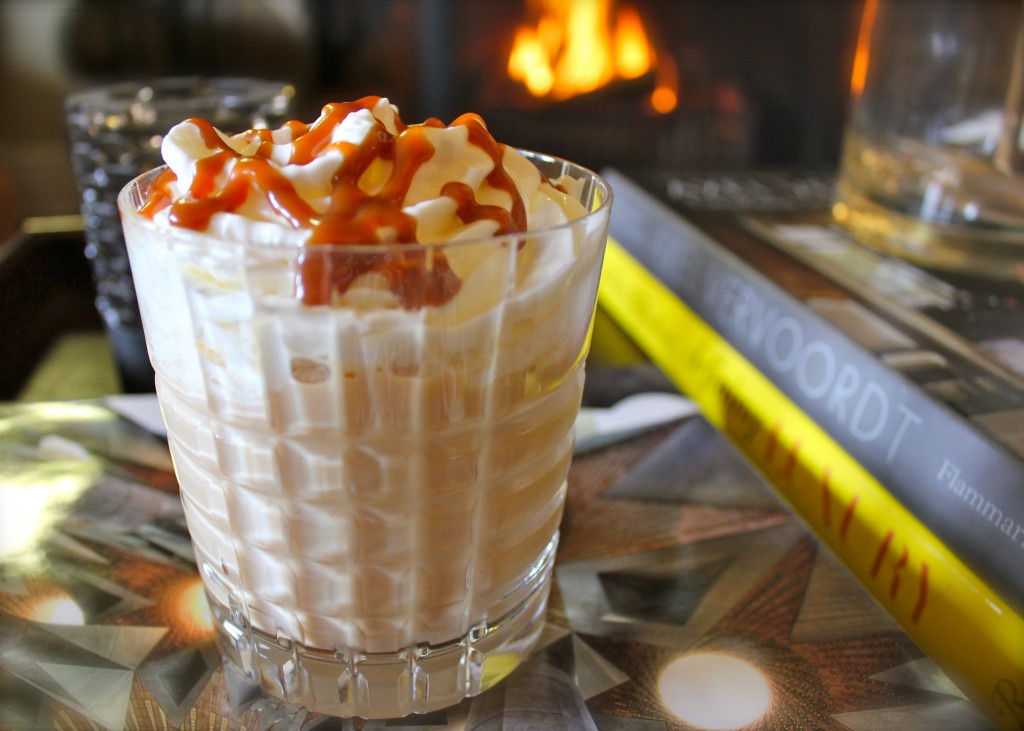 Ever since our friends at The Communal Pantry posted their amazing recipe for Banana Cream Pie earlier this week, we've been craving it. We even went out looking for it (we're not big on making dessert at home.) Luckily, we didn't find any. But with the crave still in us, we decided to do the next best thing…come up with a cocktail that would taste just like it. Now, it's certainly not as good as the pie would be, but it has all the deliciousness the dessert does…and we can definitely have a second helping without the guilt and all of the pleasure! Here's the recipe:
Makes 2 cocktails
3 oz of Cruzan Banana Rum
3 oz of Merry's Caramel Cream
1 oz of Frangelico
Whipped cream and caramel

Pour the rum, cream and Frangelico into a shaker filled with ice and shake well. Serve in a low ball cocktail glass and add the whipped cream and caramel on top. We love our dessert drinks and this one is certainly one that will be making an appearance at the next dinner party! Enjoy!