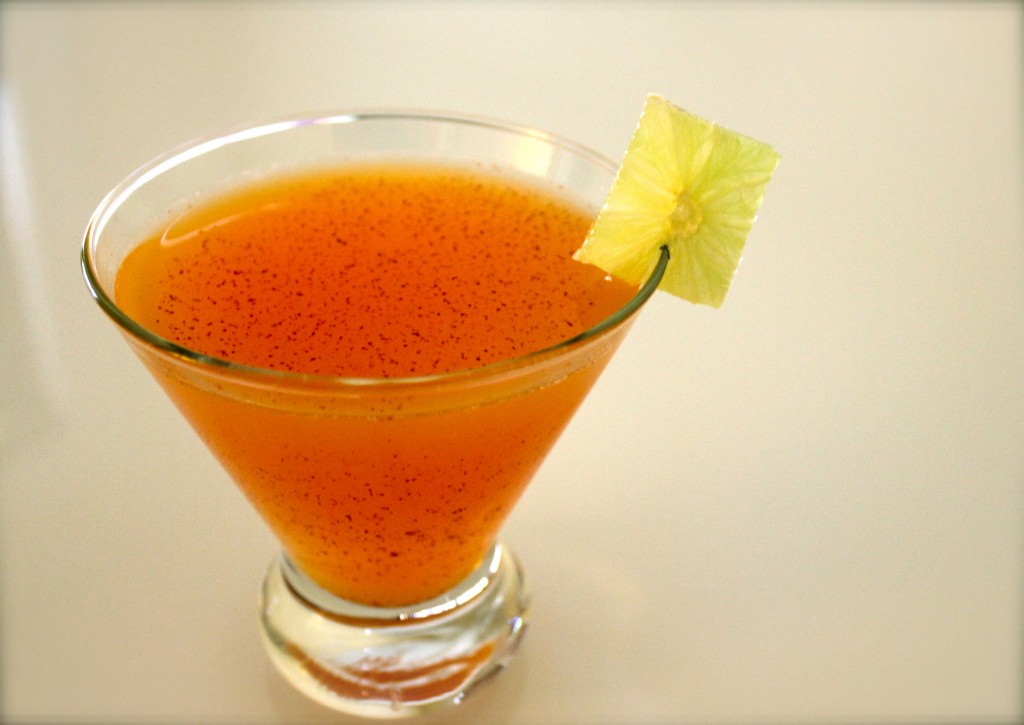 We're already planning for the spring season at Our Crafty Home. In addition to several new garden projects, we're also planning a few Easter crafts. One of our ideas actually involved a wreath made out of real carrots…who knows if we'll do it (we really don't want those pesky squirrels to make off with it!), but just thinking about this wreath made us crave carrots. Instead of heading to the fridge and snacking on a few carrots, we decided to get carrot juice and make one of our favorite cocktails…a margarita! We found a delicious blend from Ralph & Charlie's made with mango juice, which only added more goodness to the drink. To give it a kick (in addition to the generous amount of Corzo tequila), we added ALOT of cayenne pepper. Here's the recipe:
Makes 2 cocktails
4oz of Corzo tequila
2 oz of Cointreau
2 oz of Ralph & Charlie's Mango Carrot juice
2 tbsp of lime juice
Cayenne pepper
Limes for garnish
Fill a shaker with ice and pour in the Corzo, Cointreau, cayenne, and the lime and mango carrot juice. Shake well, serve in cocktail glasses and garnish with the limes. We made our drink very spicy and it's delicious! Now, back to our projects this week!