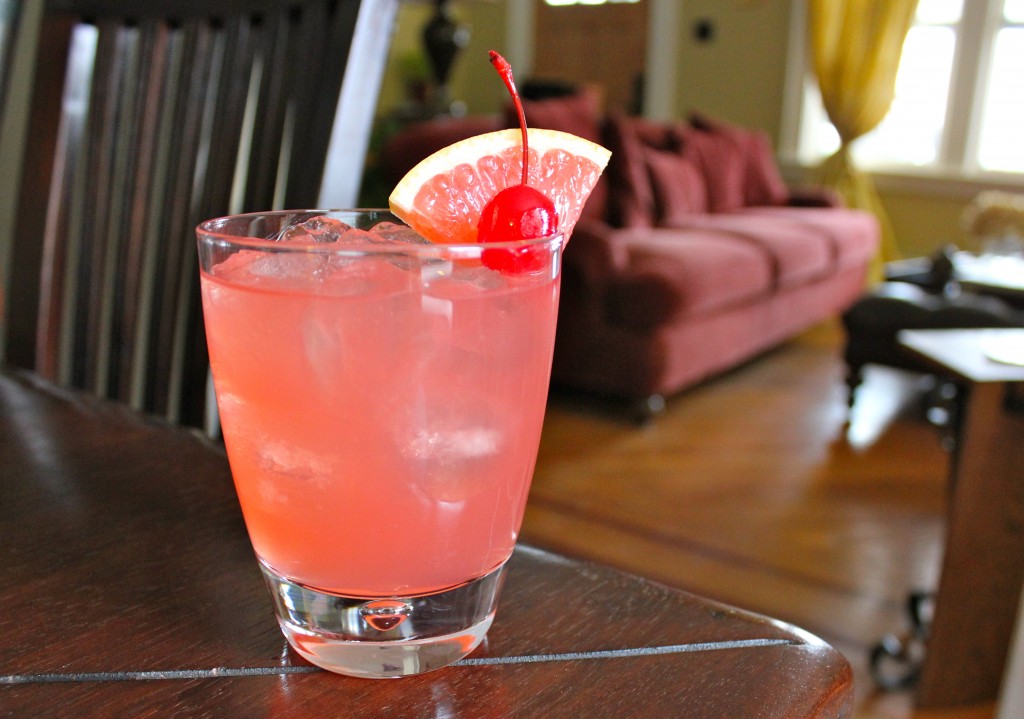 We're crazy about margaritas and after the Manhattan, they are probably our favorite drink nowadays. They are perfect for the football playoff season (go Giants!) and go very well with any type of food. To save on the calories we use the Light variety of juice from Ocean Spray. Here's how you can make it too:
Makes 2 cocktails
3 oz of Jose Cuervo Silver tequila
3 oz of Ocean Spray Light Ruby Red Grapefruit juice
2 oz of Cointreau Triple Sec
Pink grapefruit slices and cherries for garnish
Add the tequila, juice and Cointreau into a shaker with ice and shake well. Serve over ice and garnish with the grapefruit slices and cherries. Now, we're ready for some football (with a big PINK drink)!