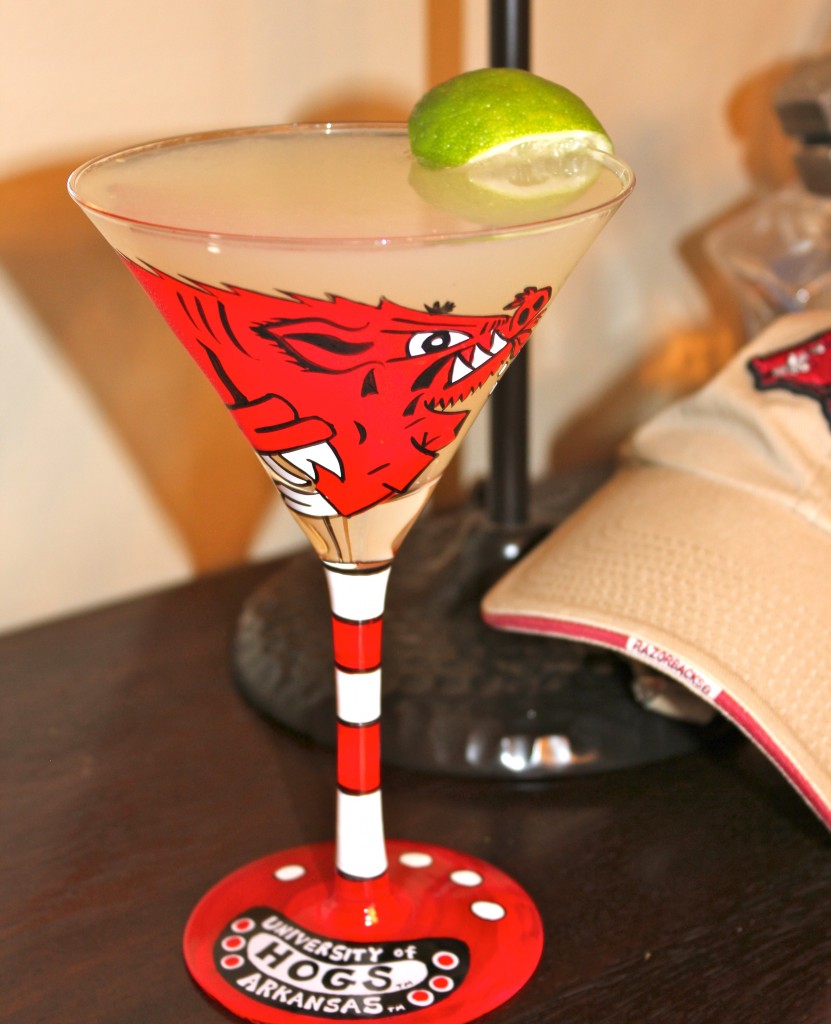 We're still celebrating the Arkansas Razorbacks' victory at the Cotton Bowl last Friday night! So this weekend we're dedicating our cocktail break to the Hogs by making the quintessential party cocktail…a Margarita. This also gives us an excuse to try out our brand-new cocktail glasses that our sister Ranae and our friend Hannah gave us for Christmas!
We call our margarita recipe the Skinny Rita because it's low in calories — we don't use a store-bought mix, which tends to be super loaded with sugar. We only add lime juice and artificial sweetener to the tequila and just a dash of Triple Sec. Try it…it's the perfect cocktail to watch a football game, now that we're in the middle of playoffs and the Super Bowl is just around the corner! Here's the recipe:
Makes 2 cocktails
8 oz of Corzo Tequila Silver
6 oz of lime juice
8 single packs of Splenda (or your favorite sweetener)
Dash of Triple Sec
Lime quarters for garnish
Start by adding the Splenda to the lime juice and stir until completely dissolved. Add the mixture to a shaker filled with ice, along with the tequila and Triple Sec. Shake well and serve into your favorite cocktail glass. Garnish with the lime quarter. Go Hogs….WPS!!!!